CV83PDU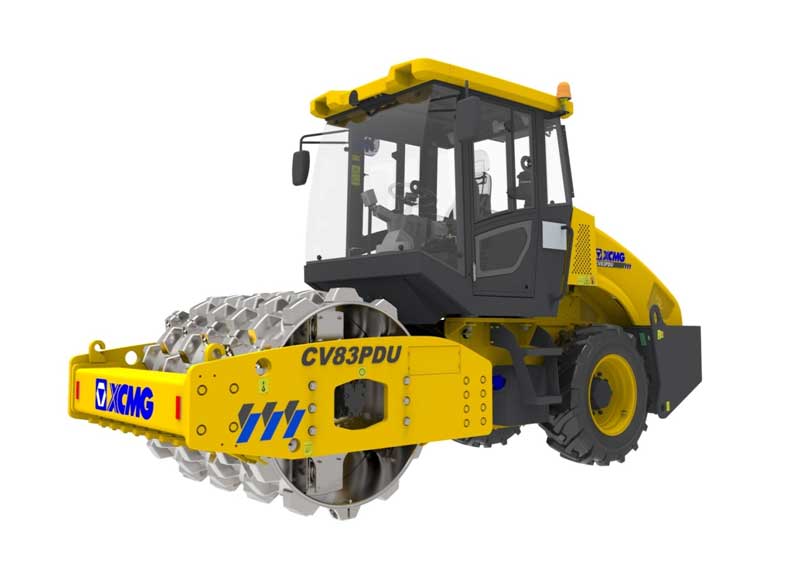 Machine weight: 8000kg/17640lb
Compacting Width: 1680mm/66.14in
Power: 74kW/99Hb
PD Drum Weight: 730kg/1610lb
CV123U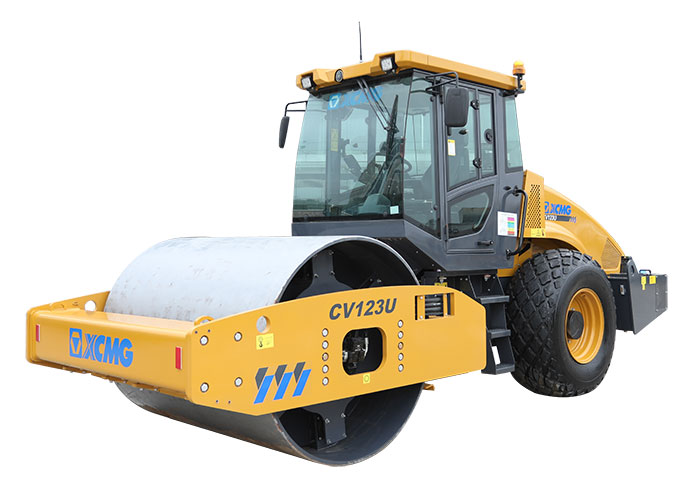 Operating Weight: 12400kg/27345lb
Compacting Width: 2130mm/83.86in
Power: 97kW/130Hb
PD Drum weight: 850kg/1874lb
XCMG Michigan Rollers for Sale: Enhancing Construction Efficiency
Welcome to XCMG Michigan, your premier source for top-quality rollers designed to elevate your construction projects. Whether you're searching for smooth drum rollers or dirt rollers for sale near me, our diverse range of high-performance rollers is tailored to meet your needs. We understand the importance of reliable and efficient equipment, and our rollers are crafted to deliver exceptional results on every job site.
Discover Our Range of Rollers
At XCMG Michigan, we provide various rollers to cater to your specific construction requirements. Our collection includes various types of rollers, including:
These rollers have a smooth steel drum and are ideal for compacting granular materials like gravel and sand. They provide uniform compaction and are commonly used in road construction.
They are equipped with pad feet or tamping feet. These rollers are suitable for compacting cohesive soils. The pad feet create deep impressions in the soil, improving compaction.
These rollers have vibrating drums that create dynamic compaction, improving density and stability. They are effective for both granular and cohesive soils.
Each roller type has its strengths and is suited for specific construction tasks. Choosing the right roller depends on soil type, project requirements, and site conditions.
Why Choose XCMG Rollers?
When searching for high-quality rollers for sale near me or dirt rollers for sale near me, XCMG Michigan stands out as a trusted provider with a range of compelling reasons to choose our rollers for your construction needs.
Performance and Efficiency
Our rollers are engineered for exceptional compaction efficiency, ensuring smooth project progress and high-quality results. With a focus on power, precision, and performance, XCMG rollers empower you to achieve outstanding outcomes.
Durability and Reliability
They are built to withstand harsh construction environments. XCMG rollers feature robust materials and engineering expertise, ensuring consistent performance on rugged job sites.
Our rollers integrate cutting-edge technology to enhance operator comfort, safety, and productivity. Equipped with streamlined features, they provide operators with the tools for efficient work.
Customer-Centric Approach
At XCMG Michigan, customer satisfaction is paramount. We understand your needs and guide you to the right roller. We prioritize lasting relationships through top-tier products and exceptional service.